Our Friends held their 2nd Annual Post Halloween Party. It's actually pretty genius, you don't have to worry about work the next day, you get to go shopping after Halloween and get everything on sale AND you gain an extra hour at midnight!! So last night, several of our friends came over and got ready at our house. The party didn't start until 9(ish) so we had time to watch the first quarter of the BAMA/LSU game. (Which was amazing!! RTR)
Gettin' ready.. look at those lashes! #fakies

Jerm needed his makeup done.



| | |
| --- | --- |
| | Why so serious? |
| | |
Mirror pic. #friends
Gilligan, The Skipper too, MaryAnn and a Movie Star!
Me and my Skipper.
Ginger and MaryAnn.
MaryAnn and Gilligan.
The three amigos.
Choot 'Em Elizubuff!!
Geico and Progressive Insurance Agents.
This just cracked me up.
Gilligan and Skipper had a little too much fun with the bear.
They took their characters seriously.

At midnight it was my sissy's 21st Birthday!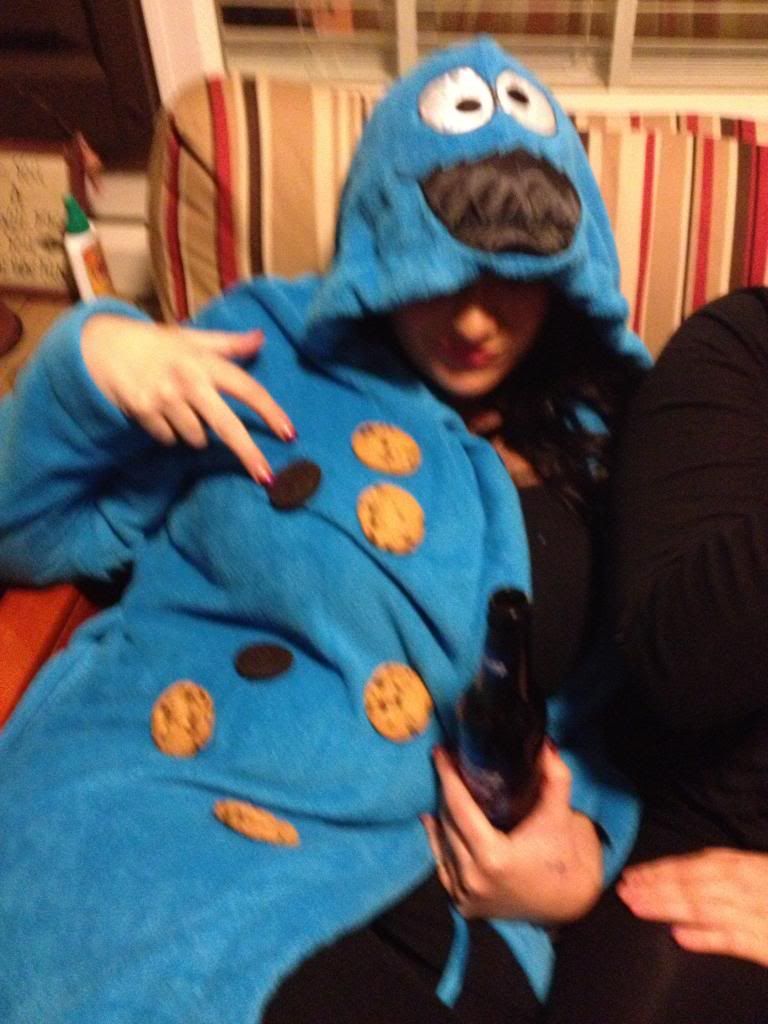 Cookie Monster!! Emily and I actually hot glued real
Oreo's and Chocolate Chip Cookies to her robe!
I saved the best for last!!
Be ready for my recap of our visit to Wolf Mountain Winery today!